When you think of spring and summer in Australia, you immediately envision the gorgeous beaches and equally stunning sunsets, and natural landscapes. Tip-toeing on the sand and relishing the feel of the sun on your skin might sound romantic but wait until you learn about the alarming rate of Melanoma cases in Australia. There is nothing romantic or beautiful about melanoma – the deadliest form of skin cancer. All these and more are part of the reasons why you should never skip daily SPF as part of your skincare routine.
How Bad is Melanoma in Australia?
Did you know that Australia has one of the highest skin cancer rates in the world? This CNN article even refers to melanoma as Australia's national skin cancer. As ad as it sounds, it is a fact – and statistics don't lie.
In 2019 alone, there were 15,229 new cases of melanoma that were diagnosed in Australia (nearly 9,000 of these are males) – based on statistics from Cancer Australia. This means that melanoma accounts for 11% of new cancer diagnoses for 2019. The total number of deaths was recorded at 1,725 (or 3.5% of all recorded deaths caused by cancer in the world in 2019). Those that were diagnosed with this type of skin cancer had a 91% survival rate (for at least 5 years).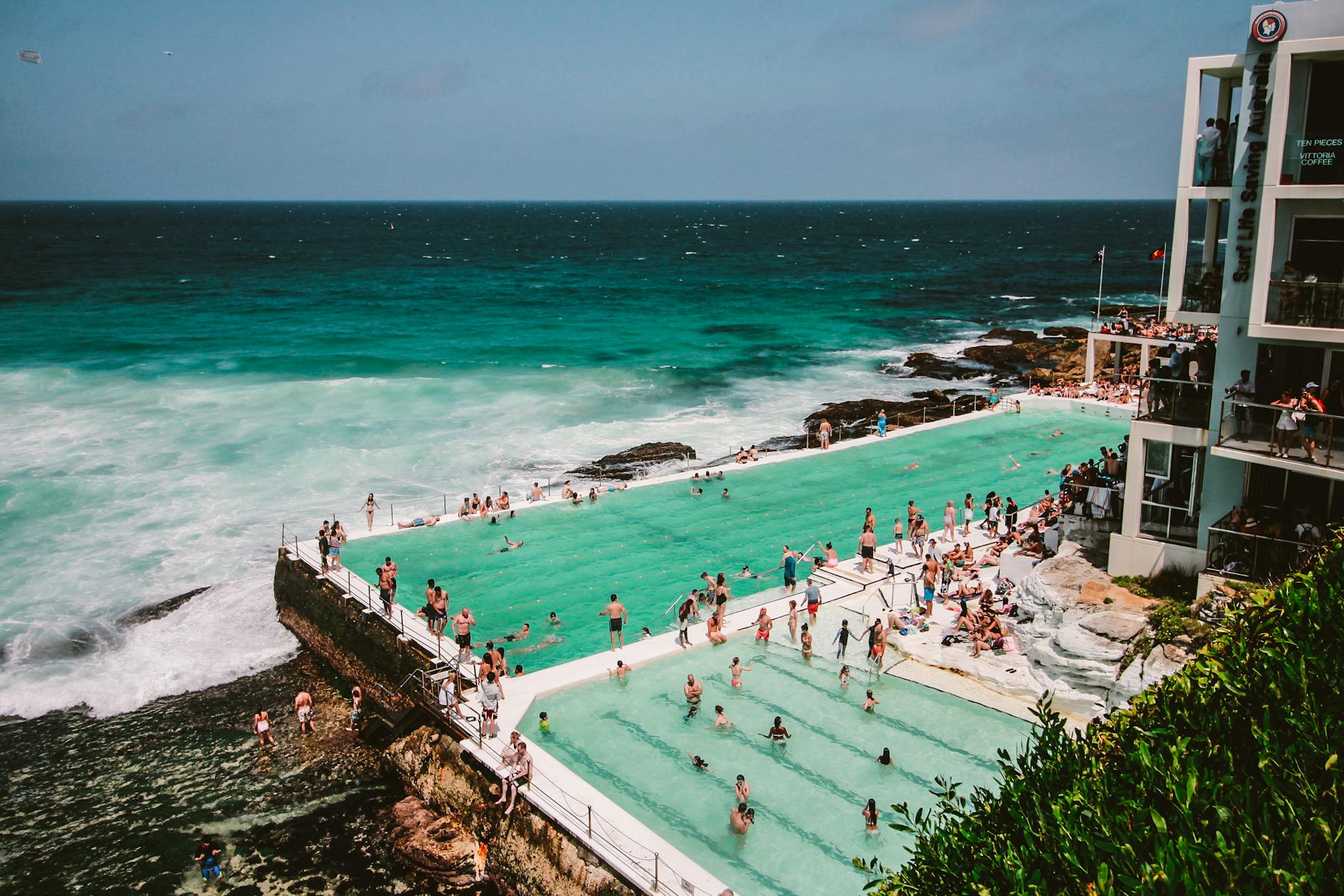 Melanoma is caused by harmful UV rays from the sun. When you spend too much time under the sun, your exposure to that harmful UV rays also increases. Experts point to Aussies'sun-worshipping culture. This is a beach-loving, sun-drenched nation that has resulted in Australians at increased risk of acquiring skin cancer by 13 times more than the rest of the globe. The country's proximity to Antarctica also does not help since the sun's rays are harsher than other parts of the world.
Even when not out in the sun, tanning is another culprit. The use of tanning beds is very popular in Australia – especially among those who want to get the perfect tan on their skin all year round. Even when it isn't summer, the risk of acquiring melanoma is still persistent because of the harmful UV rays from tanning beds.
Despite the alarming numbers and statistical data to support the risk of melanoma, it is worrisome that there are still many Australians who take skin cancer lightly or are not doing enough to protect themselves from it. The easiest step to protect against skin cancer and melanoma is with the use of daily SPF.
But is this enough? Is this the missing link in the fight against melanoma?
The Deal with Daily SPF…
SPF is a term that you hear often. But what does it mean, exactly? SPF, simply put, means Sun Protection Factor. This term is used on sunscreen product labels to help you determine its ability to protect your skin against sunburn and the harmful UV rays.
Not all SPF are the same. It is something to consider when you incorporate daily SPF as part of your skincare routine. Australians also have different needs because of the harsh sun and ozone layer conditions. It's therefore good to bear this in mind when choosing which sunscreen to use.
Broad-spectrum is another term that you will likely encounter when choosing a sunscreen with SPF. A broad-spectrum sunscreen is able to filter UVA and UVB rays. UVB is responsible for causing sunburns while both can boost your chances of developing skin cancer. If you want to prevent skin aging as a result of sun exposure, you might want to protect yourself from UVA.
Why You Shouldn't Skip Daily SPF?
We get it, your mornings are busy and you probably spend most of your time trying to rush out that door. But SPF is one step in your morning skincare routine that should never be neglected. Beauty experts insist that if there is one step that you shouldn't skip, it would be daily SPF.
Your skin needs protection even when it isn't sunny…
One of the biggest misconceptions that people have about the use of daily SPF and sunscreen is that it is only necessary for the summer. But the sun's UV rays are present all year round. Even if it isn't sunny (yes, that includes cloudy days or even winter days), UV rays can cause damage to your skin.
UV rays are able to penetrate the clouds and even glass surfaces. In comparison to sunny days, you can still get up to 80% exposure to the sun's UV rays on a cloudy day. If you are not protected, it can lead to skin aging, sunburn, and, worst, melanoma.
You can shield your skin against skin cancer…
We've already established the startling statistics of melanoma in Australia. If you want to avoid skin cancer, this is one of the best preventive steps. The use of daily SPF, combined with measures to avoid direct sun exposure during mid-day, can protect you from skin cancer. If not, the sun's rays can damage the DNA of your skin cells and eventually lead to genetic mutations that produce cancer cells.
You can preserve younger-looking skin…
Daily SPF is one of the best products out there for younger-looking skin. When it comes to fighting skin aging, prevention is the best tool in your arsenal.
The use of daily sunscreen will protect your skin from harmful UV rays (especially against UVA). With this protective barrier, the UV rays won't be able to alter the structure and texture of your skin, allowing you to preserve its youthful look on the skin surface.
You can prevent dark sun spots on your skin…
Dark spots from the sun are an unwelcome sight on your skin. Not only do they cause an uneven skin tone, but they make your skin look older. Brown pigmentation is one of the effects of excessive sun exposure on your skin (aside from skin cancer). This is due to the DNA changes in the pigment-producing cells in the body (and skin) that is activated by UVA rays. With sun protection, you can prevent the sun's rays from resulting in brown hyperpigmentation.
You can enjoy a few more skincare benefits…
On top of the aforementioned benefits of using daily SPF, you can also enjoy other skincare benefits. Many of the sunscreen products today are formulated with ingredients that address specific skin issues.
One example of this is the presence of mineral sunscreen agents that offer anti-inflammatory benefits to your skin. This type of sunscreen with SPF can help to calm sensitive skin that has been irritated. Another common ingredient found in many sunscreen products would be moisturising properties such as hyaluronic acid. This ingredient is known to stimulate collagen production and improve skin barrier so you can enjoy youthful skin for longer.
And lastly, antioxidants are a popular ingredient in many products for daily SPF. It helps to fight free radicals that make your skin look dull and lifeless.
SPF acts like a protective gear for your skin, and especially your face (as it is most exposed to the sun). It serves to protect your skin not just from the sun but also from other harsh environmental factors such as from the cold, wind, and moisture loss.
Choosing the Right SPF Product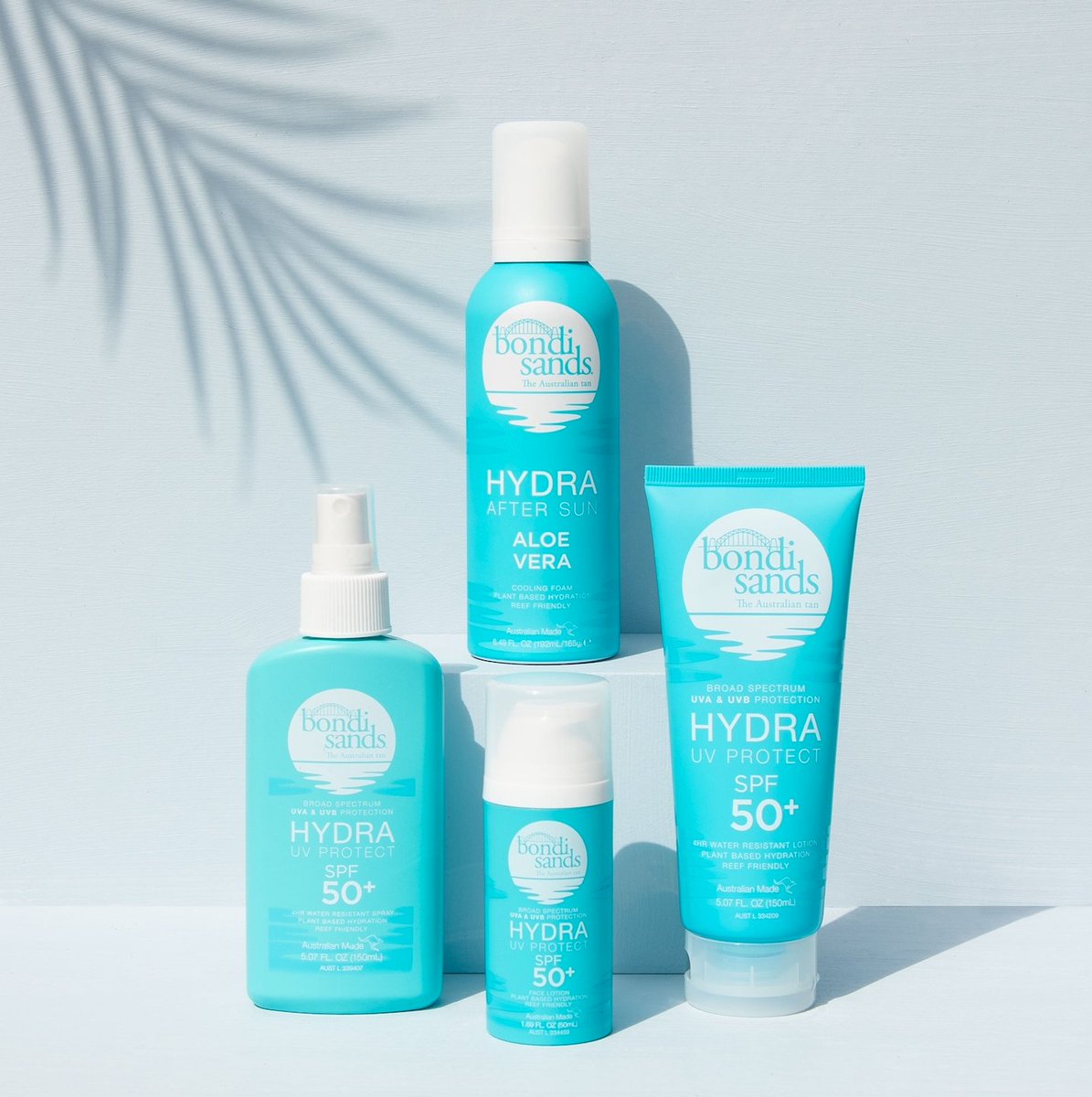 Now that you are aware of the importance of daily SPF use, the next obvious question is this: how do you choose the right sunscreen?
Choosing the right SPF is as important as wearing one. You could be wearing one and not get the protection you need, which defeats the purpose of its use. Ideally, you must choose a sunscreen with broad-spectrum capabilities. This will shield your skin against UVA and UVB rays. You need to have SPF that is over 30. Keep an eye out for ingredients such as titanium dioxide or zinc oxide.
Conducting a self-check on your skin is also a good habit to develop. Early detection is the best step to fight skin cancer if you have it. With early diagnosis, you can get a better prognosis and boost your chances of survival.
Sunscreen with SPF is the best anti-aging product you can invest in for your skin. But the most important benefit of all is the protection against skin cancer, such as melanoma.
The Bondi Sands Hydra UV Protect range is the ultimate solution for our skin's optimal health. The products from the range offer the perfect blend of intense hydration and sun protection with up to SPF50. Every product is infused with plant-based algae to deliver optimal hydration and nourishment.
Enjoy a sun-soaked day the Bondi Sands way with our Hydra UV Protect SPF 50+ Face Lotion. Providing UVA & UVB protection, our formula is infused with ethically sourced algae for deep hydration, whilst offering an invisible, non-greasy finish.
Spend a long time out in the sun without worry, thanks to the Bondi Sands Hydra UV Protect Body Lotion SPF 50. Made with ethically sourced plant-based algae, this lotion offers UVA & UVB protection while maintaining hydration.
Protect your skin while nourishing it with adequate moisture. It's possible with the Bondi Sands Hydra UV Protect SPF 50+ Sunscreen Spray. Experience deep hydration with a non-greasy finish using this four-hour water-resistant formula.
The Bondi Sands Hydra UV range could literally be a lifesaver for your skin!
Is daily SPF a part of your skincare routine? Slather on that sunscreen with SPF and spread the word! Follow us on Instagram so you can be updated on beauty and skincare tips.